Casas do Cruzeiro - Marialva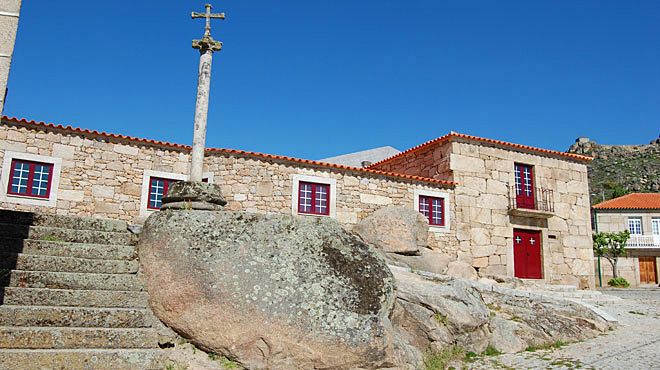 Casas do Cruzeiro - Marialva
Type of accommodation
Tourism in the Country
Category:
Country Houses
Casas do Cruzeiro enjoys a privileged location, next to Largo do Toural in Devesa, Marialva. Once a place of passage and stay of traders from other regions of the houses are due his name to an elegant cruise perched, about 300 years, stands on a rocky outcrop of granite.

These houses are a perfect example of combining the original design of the typical home from Beira region and the quality of modern infrastructure capable of delivering a quiet and stay in comfort for visitors. Casas do Cruzeiro have for you a varied program of activities that will contribute so that your visit to our village is at the same time of rest but also of discovery of the wonders of this region.

Casas do Cruzeiro guarantee, whichever the intended option, a break in (your) time…
Contacts
Address:
Largo do Toural
6430-081 Marialva
Telephone:
+351 96 704 92 34 - 92 918 93 55 - +351 258 93 17 50
Fax:
+351 279 858 033 - +351 258 93 13 20
Number of beds
: 12
Number of suites
: 4
Number of rooms
: 6
Rooms in the main house
: 6
Double rooms with toilet
: 4
Double rooms without toilet
: 2
Rooms available for smokers
Bar
Reserved area for non-smokers
Reserved area for smokers
Baby Sitting
Baby-care facilities
Internet Access
Central heating
Television room
Internet access in room
Air conditioning in room
Heating in room
Mini-bar in room
Television in room
Telephone in room
Breakfast timetable
: 8,00 - 10,00
Room service timetable
: 9,00 - 14,00
Buses
Train stations
Outdoor parking
Guiding price
: $$$ (60€ - 90€)
Credit cards accepted
Casas do Cruzeiro make use of conditions for service of meals (lunches and suppers) by means of previous marking.
---