AGIC-Associação Portuguesa dos Guias-Intérpretes e Correios de Turismo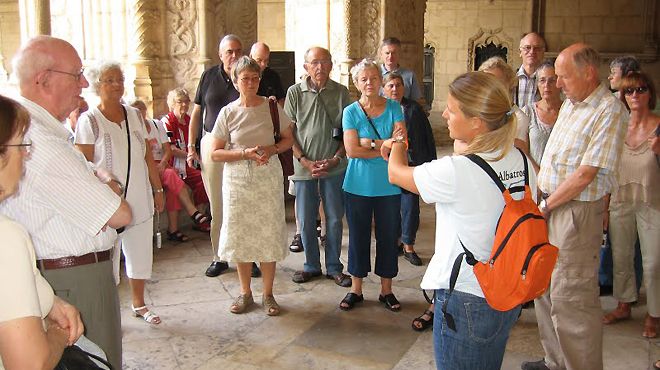 AGIC-Associação Portuguesa dos Guias-Intérpretes e Correios de Turismo
Tours and Other Tourism Services
The Portuguese Association of Tourist Guides and Tour Managers (AGIC) aims at providing high quality, competent, licensed tourist guides and tour managers in different languages. We offer services for individual travellers and/or groups for short and/or longer stays including:Roundtrips in Portugal; Local visits to cities, museums, churches and palaces; Walking tours; Cultural and theme tours; Schools;Taylor-made tours; Tour managers for international trips;Expert support in the organization of meetings, incentives, congresses and events.
Contacts
Address:
Rua Alexandre Herculano, 19
1250-008 Lisboa
Telephone:
+351 93 110 85 40
Tourism Circuits
Guided Tours
Other Activities
Member of Associação de Turismo de Lisboa and WFTGA (World Federation of Tourist Guide Associations)
Registration No.
: 169/2016
---