Casa do Pinheiro Grande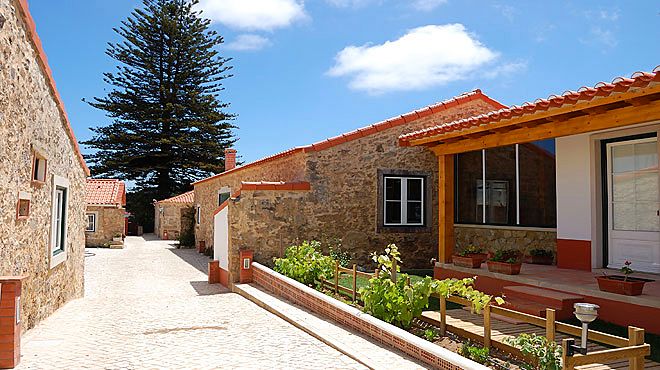 Casa do Pinheiro Grande
Type of accommodation
Tourism in the Country
Category:
Country Houses
Old Farm whose date of construction dates back to the eighteenth century. It has a hall with 200 m2, where you can socialize, hold meetings and meals, depending on the desired occupation.
It is located in the village center of Columbeira, location where there is a "Castro" and where the Battle of Roliça took place in defense of Portugal in the Napoleonic wars in 1808.
With the classification of Rural Tourism – Casa de Campo, this unit features 2 loft's family (2 Adults and 2 Children) and 4 Suites.
Contacts
Address:
Estrada Nacional nº8-4, nº 53 Columbeira
2540-590 Roliça
Telephone:
+351 262 831 154 - +351 258 931 750
Fax:
+351 262 831 154 - +351 258 93 13 20
Number of beds
: 12
Number of suites
: 2
Number of rooms
: 4
Double rooms with toilet
: 6
Bar
Reserved area for non-smokers
Reserved area for smokers
Pets allowed
Internet Access
Central air conditioning
Games room
Television room
Swimming-pool
Mini-golf course
Internet access in room
Air conditioning in room
Heating in room
Mini-bar in room
Television in room
Breakfast timetable
: 08h00 - 10h00
Guiding price
: $$$ (60€ - 90€)
Credit cards accepted
Travellers Cheques accepted
---