Hotel AJ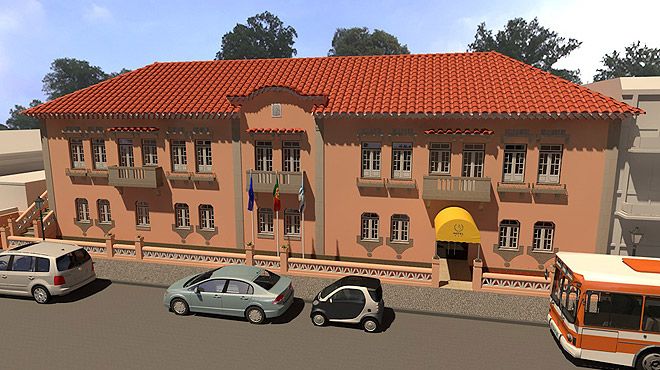 Hotel AJ
Type of accommodation
Hotel accommodation
Category:
Hotel
Classification:
***
AJ Hotel is a modern 3 star hotel located in the heart of the city of Chaves.
Hotel Facilities: 61 rooms, including 2 suites, equipped with air conditioning, personal safe, minibar, telephone, cable TV, Wi-Fi, hair dryer, amenities and a room equipped for people with special needs .
Restaurant facilities Meeting / Banquet, Bar, 24 hour reception, lounge, newspapers, elevator, laundry, fax / photocopying services, free parking, additional beds, city plan.
Our motto is: Sympathy, Comfort, Safety and Refinement

Contacts
Address:
Rua Joaquim José Delgado
5400-332 Chaves
Telephone:
+351 276 301 050
Internet Access
Air conditioning
Central heating
Restaurant
Bar
Currency exchange
Television room
Baby Sitting
Reserved area for non-smokers
Reserved area for smokers
Pets allowed
Number of beds
: 107
Number of rooms
: 59
Number of suites
: 2
Target price
: $$ (30€ - 60€)
Rooms available for smokers
Internet access in room
Air conditioning in room
Steel safe in room
Mini-bar in room
Hair dryer in room
Heating in room
Telephone in room
Television in room
Breakfast timetable
: 08h00 - 10h30
Room service timetable
: 08h00 - 24h00
Buses
Outdoor parking
Covered garage
---