Parque Aventura Timeout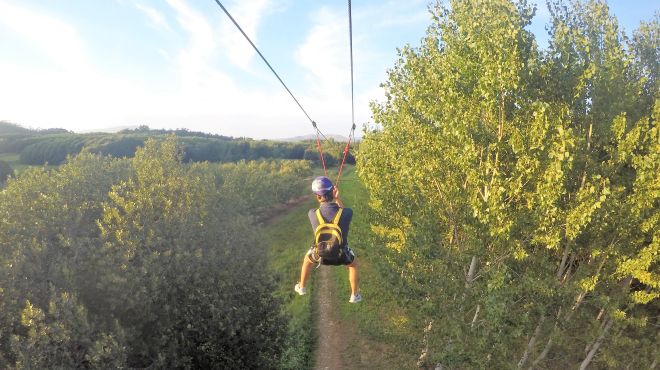 Parque Aventura Timeout
Timeout Adventure Park is a space where nature is in a pure state. Here it is possible to do more than 10 adventure activities. This park is inserted in Quinta do Casal do Condado with 17ha of land with the possibility of accommodation. It is possible to have meals in our space, bringing your own meal or through the service of one of our partners, with previous reservation. Ideal for a getaway for two, family and friends gatherings and company events.

Contacts
Address:
Rua da Alegria, Parque Aventura, Facha
4990-600 Ponte de Lima
Telephone:
+351 919 580 287
Boats for hire
Bike hire
Cycling
Canoeing
Canyoning
Climbing
Kayak
Mountain Climbing
Birdwatching
Nature watching
Orienteering
Paddle surf
Paintball
Walking
Abseiling and Aerial slides
Target shooting
Trekking
Care skills:
Motor disability
Mental disability
Travellers Cheques accepted
Credit cards accepted
To visit our space you must book in advance or register through our website. There is the possibility of camping in the space, as well as using changing rooms.
Registration No.
: 370/2020
---