Corner of Maya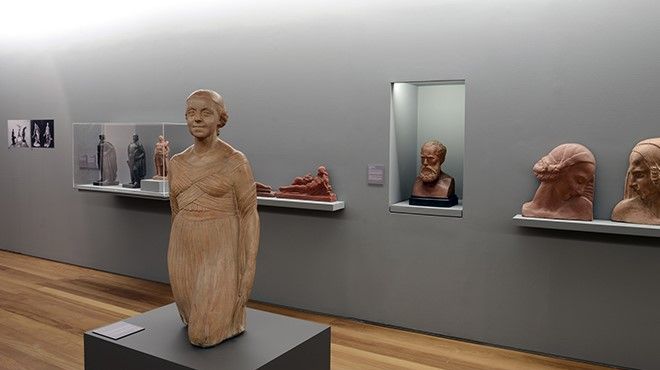 Corner of Maya
The exhibition "Canto da Maya" summons, through the museum collection, the life and artistic production of one of the largest figures of Azorean and national sculpture of the first half of the twentieth century - Canto da Maya (1890 - 1981), of which the institution, since 1976, is proud to dedicate a space of dissemination and contemplation of a fundamental core of her work, able to surprise by the gift of illusion all those who confront her.
Composed of ten thematic nuclei entitled "Genesis", "Cradle of Creation", "Debute", "Canto" and "Grande Guerra" (1914-1918), "Canto da Maya": The International Consecration, Eros, Tânatos, Os Retratos, A Obra Monumental e Canto e a Dança, the exhibition presents the path and artistic work of Canto da Maya in dialogue with the trends to which it adhered, the prevailing themes and the ideals that guide its art.
It is an enlarged version of the 2012 exhibition, enriched by the selection of a hundred works of the artist, in conjunction with photographic reproductions, correspondence of the sculptor, illustrated postcards and personal objects that are still little known to the general public.
Start Date:
12 April 2019
End Date:
31 December 2023
Contacts
Museu Carlos Machado, Ponta Delgada, Açores

---