Naturpesca - Guias de Pesca Desportiva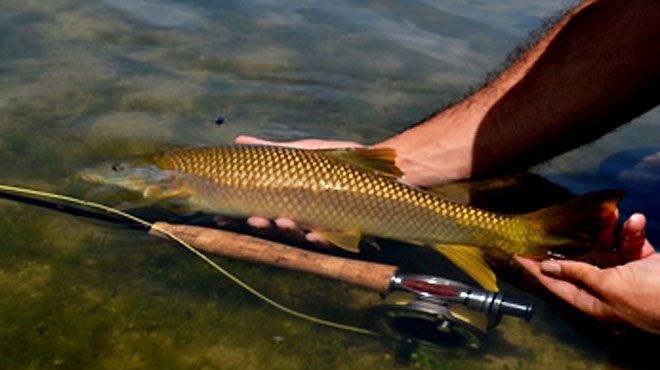 Naturpesca - Guias de Pesca Desportiva
The goal of Naturpesca is delivery Fishing Guides service. We offer all the conditions for catching fish species of high sporting interest, using rod and reel, giving preference to artificial baits.
As we fished, we can see unique geological formations such as cliffs in the Tagus International river, or Portas de Ródão, several Mediterranean species of arbusts, or the largest birds of the Iberian Peninsula, as griffins, black storks and several species of big bird.
Preferred fish species: Largemouth bass, Zander, Silurus Catfish, Brown Trout, Modalities:
- Flyishing for barbel and carp, flats of Idanha and Marateca.
- Fishing for brown trout in our region.
- Support for carpfishing: includes transporting fishermans and equipment to remote locations. Recognition of the bottom with sonar and HD Down Image.
- Support for fishing or other activities embedded: photography, film, research, etc.., Consider the case. We also provide kayak fishing or float tube.
- Management of Fishing Concessions. We create and manage populations of habitat to obtain the quantity and / or quality.
Contacts
Address:
Av. Infante D. Henrique, 15 - Maxiais 6000-022 Castelo Branco
Telephone:
+351 967 092 077
Birdwatching
Nature watching
Boat Trips
Fishing
---