Casa do Zé Sapateiro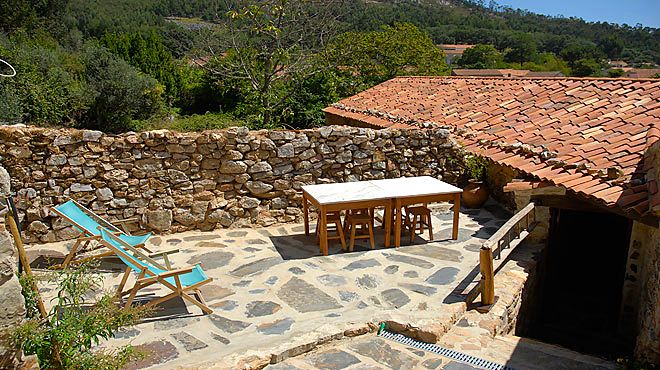 Casa do Zé Sapateiro
Type of accommodation
Tourism in the Country
Category:
Country Houses
Situated in Ferraria de S. João, Penela Municipality, the House of Zé Sapateiro was totally rebuilt and prepared to receive up to ten occupants in a comfortable and familiar environment.
Sharing the kitchen, the living room and an inner patio, the visitors can opt for one of four double rooms or for the suite; all with private bathroom.
At the reception, an ancient piece to grind the corn makes one remember other times reality.
Contacts
Address:
Ferraria de São João 3230-018 Cumieira - Penela
Telephone:
+351 236 628 445
Number of beds
: 10
Number of suites
: 1
Number of rooms
: 4
Rooms in the main house
: 5
Double rooms with toilet
: 4
Rooms available for smokers
Internet Access
Central heating
Television room
Internet access in room
Heating in room
Breakfast timetable
: 07h00 - 11h00
Guiding price
: $$ (30€ - 60€)
Credit cards accepted
Registration No.: 525
Registration No.
: 525
---