Lousã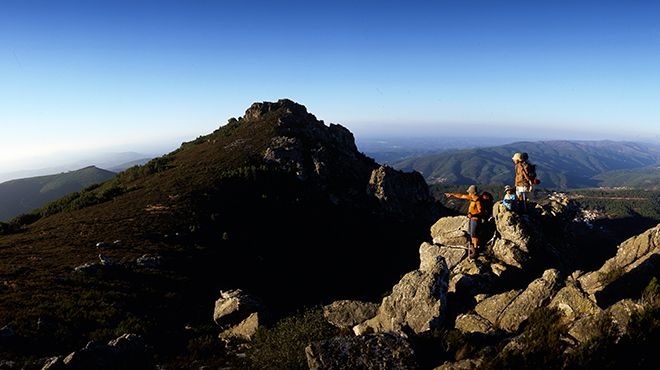 Lousã
Located right in the centre of Portugal, Lousã is a town with much of interest even though many of its visitors are sports enthusiasts seeking it out for the nearby Serra da Lousã, the true highlight of this region.

In the far south-west of the Central Cordillera, Serra da Lousã extends over 4,200 ha and reaches its highest point at Alto do Trevim, 1,202 metres up. The geography is conditioned by the predominance of schist and there are remnants of an evergreen temperate forest to be found such as holly and laurel. Annual trees took over from the former with coppices of oak dotting the valleys and slopes around villages. Corks and olive trees are to be found on southerly slopes. On the upper slopes, given the poor soils, heathers, gorse, genista and woadwaxen predominate. The natural surroundings are further enhanced by the presence of species such as birch, American oak and chestnut in addition to cedar and wild pine.

Sites of special beauty include the Mata do Sobral, with its micro-climate and rather Mediterranean vegetation and the São João River Valley that extends as far as Caminho da Levada. Here, the paths are flanked by schist walls and the lands dotted with coppices to provide a very striking colour scheme.
---