Cresaçor - Cooperativa Regional de Economia Solidária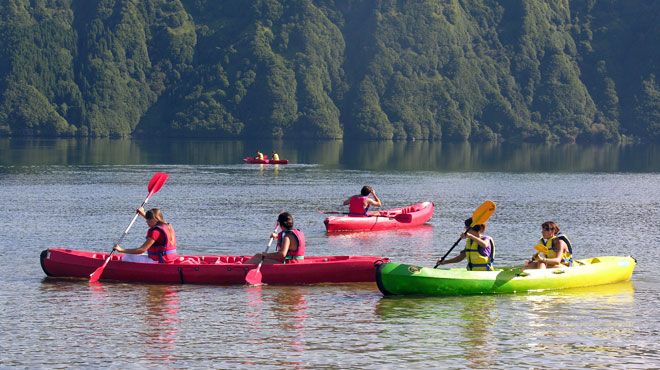 Cresaçor - Cooperativa Regional de Economia Solidária
Cresaçor, a Regional Cooperative of Solidary Economy, with the license number 08/2005 as a touristic animation company, and a member of the European Network of Accessible Tourism, promotes the concept of accessible tourism through leisure activities accessible to underprivileged groups and disabled tourists.

Contacts
Address:
Rua D. Maria José Borges, 137 R/C 9500 - 466 Fajã Baixo - São Miguel / Açores
Telephone:
+351 296 281 554 / 919 538 214
Bike hire
Motorbike rental
Cycling
Canoeing
Mountain Climbing
Birdwatching
Nature watching
Observation of geology
Orienteering
Walking
Off-roading
Registration No.: 8/2005

Jipa safari; excursions with adapted ven for disabled tourists; pedestrian walks with joellete (appropriate chair to do pedestrian walks with disabled individuals) and vacation programs for tourists with special needs.
---