AZ Radical, Lda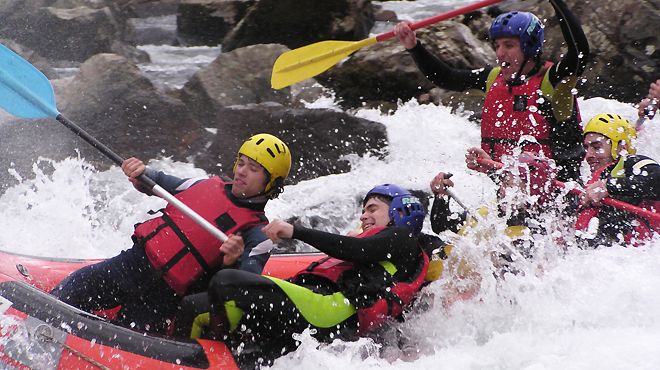 AZ Radical, Lda
AZIMUTE RADICAL is a company dedicated to the organization and daily monitoring of Extreme Sports, favoring contact / exploitation of nature. In 2012, was opened its Campo Aventura - NATURA PARQUE AZR - located in Parque Municipal do Cabeço Montachique, in Loures. With several infrastructure to ensure maximum safety and fun activities are streamlined as Slide, Tree, Abseiling, Climbing, Paintball, Orientation, Birthday Parties, Camps, Team-Building, etc.. AZIMUTE RADICAL also has its present "itinerant" and streamlines these and other activities in various parts of the country. such as kayaking, snorkeling, raafting, Climbing Wall. Deserve the confidence of Municipal Councils, Parish Councils and institutions as well as companies and even television producers. AZIMUTE RADICAL is certainly a starting point for adventure ... dare to find out why!

Contacts
Address:
Campo Aventura - NATURA PARQUE AZR
Parque Municipal do Cabeço de Montachique
Estrada de Ribas
2670-731 Fanhões
Telephone:
+351 915 263 767
Bike hire
Motorbike rental
Jet ski hire
Bodyboard
Cycling
Canoeing
Climbing
Potholing
Kayak
Diving
Mountain Climbing
Orienteering
Paintball
Boat Trips
Walking
Rafting
Abseiling and Aerial slides
Surfing
Target shooting
Registration No.: 236/2012
Registration No.
: 236/2012
---