Caminhos da História, Turismo Cultural Lda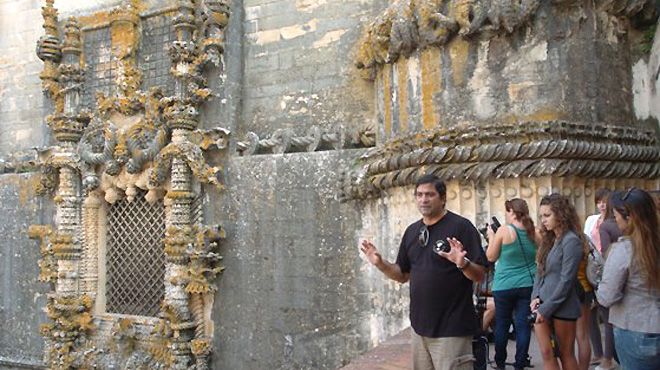 Caminhos da História, Turismo Cultural Lda
Tours and Other Tourism Services
Caminhos da História is a tourist recreation company, specialized in cultural tourism visits, based on the history of Portugal, in the themes of the Templars, Jews, Military and Religious Orders. Provide local and regional guides in English, Portuguese, Spanish, Italian, French and German. We conduct tailor made tours, school groups tours, private tours, tracking groups abroad, collaboration in the organization of congresses, events and incentives.

Contacts
Address:
Rua do Lugar, 39A - Ganados
2305-321 Casais / Tomar
Telephone:
+351 249 302 245
Tourism Circuits
Enotourism and Gastronomy
Boat Trips
Train Tours
Equestrian Tourism
Guided Tours
Other Activities
Clean&Safe – The Clean&Safe stam confirms that the hotel or other tourism establishment is compliant with hygiene and cleaning requirements for the prevention and control of Covid-19 as recommended by the DGS - Directorate-General for Health. More information at www.visitportugal.com. (link para https://www.visitportugal.com/en/node/422183)
Registration No.
: 14/2012
---