Casa da Cortiça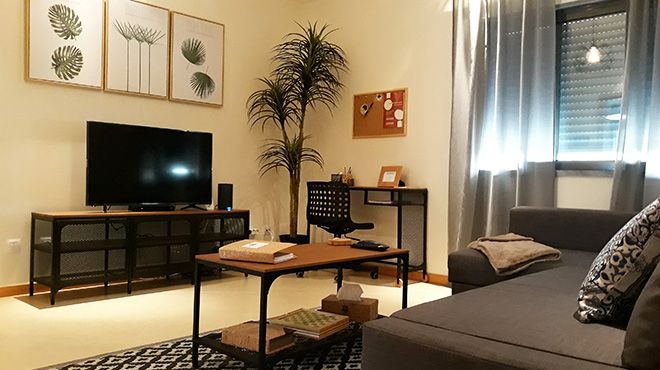 Casa da Cortiça
Type of accommodation
Local accommodation
Category:
Apartment
We have created a space which is clean, cozy and comfortable and one where we were inspired by the history of the location; therefore we have nicknamed our home the "Casa da cortiça" (the cork house). While in a historic and older part of town our apartment is in a newer building with updated equipment. You will also be happy with the variety of restaurants and cafes within steps and many nearby beaches. You also have access to the ferry & can cross the river to Lisbon only 1km from our home.
Contacts
Address:
Rua Rua Liberdade, 15 R/C DRT
2840-397 Seixal
Telephone:
+351 962 803 962
Internet Access
Central heating
Central air conditioning
Kitchen
Gay friendly
Number of beds
: 3
Number of rooms
: 2
Number of rooms with private bathroom
Smoke free
Internet access in room
Air conditioning in room
Steel safe in room
Mini-bar in room
Heating in room
check in: 16:00
check out: 12:00
Covered garage
Outdoor parking
Buses
Train stations
Reserved parking spaces
Accessible route to the entrance:
Accessible entrance:
Accessible circulation inside:
Accessible areas/services:
Registration No.
: 102893/AL
---