Fly Air Sports and Tourism - Skydive Coimbra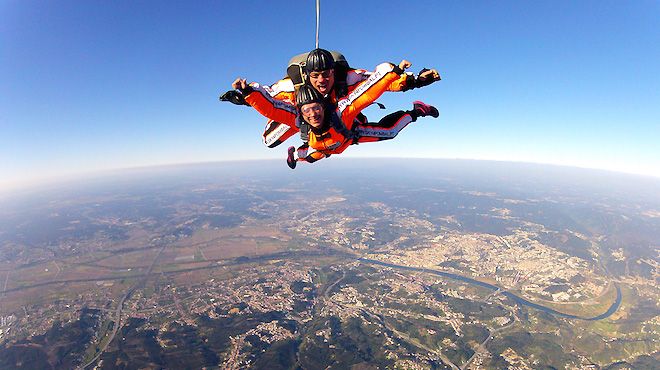 Fly Air Sports and Tourism - Skydive Coimbra
This is where the adventure begins! In Coimbra's aerodrome, a World Heritage city gives you the opportunity to live the adventure of experience and realize a dream.

Come fly with us and enjoy a 20 minute flight over the city of Coimbra to the altitude of 4000 mts to jump into free-fall and enjoy the beautiful landscape, from the Serra da Estrela to the beach of Figueira da Foz. Arrival at altitude gives up early to jump in freefall at an average speed of 200km / h, is at this stage may be made photos or video of this amazing adventure with the backdrop of the city of Coimbra and the beach of Figueira da Foz.

After opening the parachute remain around 5 minutes of flight where you will still have the opportunity to make some maneuvers with the parachute under the guidance of the instructor, followed by a soft landing on the ground.

Contacts
Address:
Aeródromo Municipal Bissaya Barreto
3040-751 Coimbra
Telephone:
+351 919 883 819
Orienteering
Parachutting
Registration No.: 54/2015
---