Guadiana Grande Randonnée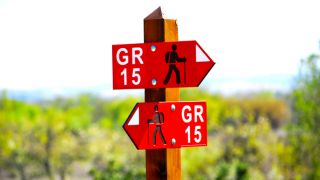 Discover the easternmost part of the Algarve, one of the least-known areas of the region, when you take the Guadiana Grande Randonnée that links Vila Real de Santo António to Alcoutim. This is one of the Algarve's best-kept secrets and you can unveil it on foot or by bicycle.

Signposted in both directions along its 65-kilometre length, the long-distance trail "Grande Rota do Guadiana" (GR15) lets you visit the Algarve's three distinct types of landscape: the uplands, the barrocal and the coast. The south to north route begins next to the former customs building in Vila Real de Santo António. This is also where it interconnects with another route – the Coastal Ecovia – that runs alongside the Algarve coast, all the way from Cape St Vincent in Sagres.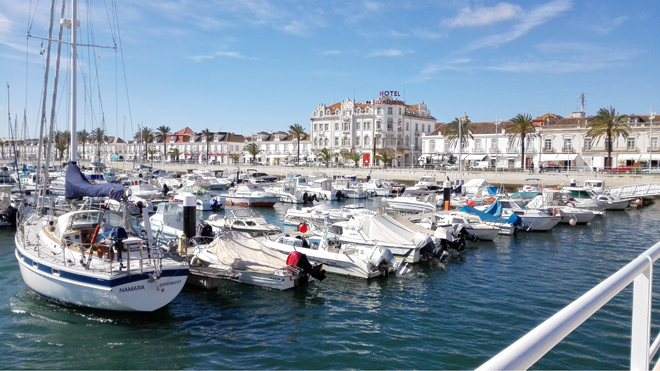 Photo: Vila Real de Santo António ©TdP/FM
From Vila Real de Santo António, the Guadiana Route takes you through the town of Castro Marim, where the castle affords a splendid view over the landscape. Standing out amid the greenery are the saltpans, reflecting pools which are used to produce salt. Some call the salt "white gold", since it is one of the region's riches.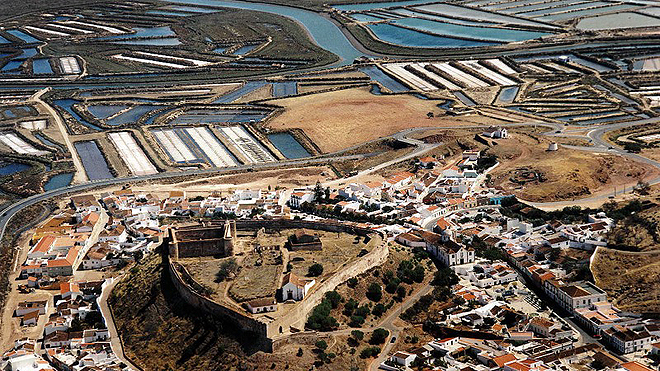 Photo: Castro Marim ©Odiana

The trail goes through various villages, including Junqueira, Azinhal, Alcaria and Odeleite, and then, as you enter the municipality of Alcoutim, it continues alongside the River Guadiana, affording magnificent views. Thereafter, it takes you through the hamlets of Álamo and Guerreiros do Rio, where you can visit the River Museum and learn more about the Guadiana and the fishing traditions of this ancient hamlet.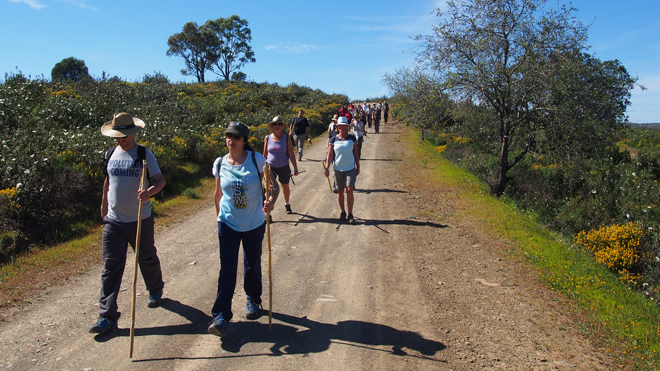 Photo: Grande Rota do Guadiana ©Odiana

For an even better panorama, be sure to stop at the excellent Pontal Viewpoint. From here, you can look out over the entire landscape, admiring both banks of the River Guadiana. The route ends in Alcoutim, another charming town, where it is worth taking the time to visit the castle, the Main Church and the Chapel of Nossa Senhora da Conceição (Our Lady of the Conception), or simply enjoy some lazy leisure time on the river beach.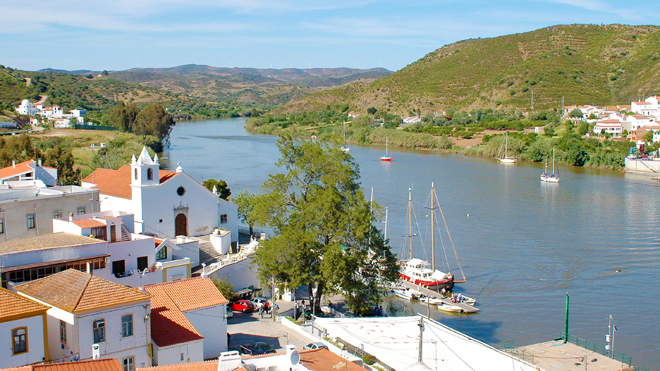 Photo: Alcoutim ©Odiana

Complementing this long-distance trail is a network of 19 short footpaths ranging in length from 3 to 15 kilometres. Known as the "Caminhos do Guadiana" (Guadiana Trails), their collective length totals approximately 135 kilometres and they let you explore the entire Baixo Guadiana (Lower Guadiana) region in detail.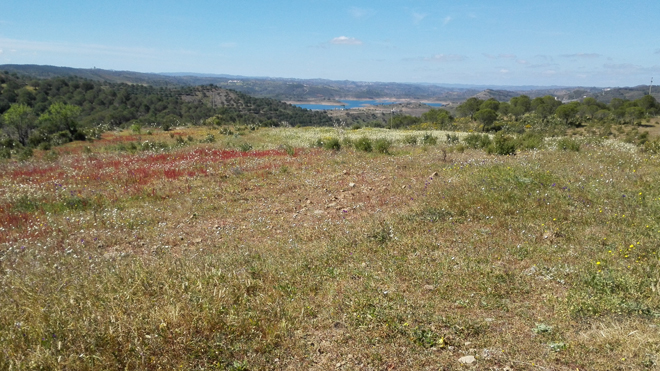 Photo: Grande Rota do Guadiana ©TdP/FM

And if you want to continue exploring the Algarve along the region's footpaths and cycle trails, then it's good to know you can connect with the Via Algarviana in Alcoutim. The Via Algarviana takes you through the inland Algarve, all the way to Cape St Vincent. Look out for the Kilometre Zero panel next to the quay. Do you have the energy to keep going?
---