Hotel Robinson Club Quinta da Ria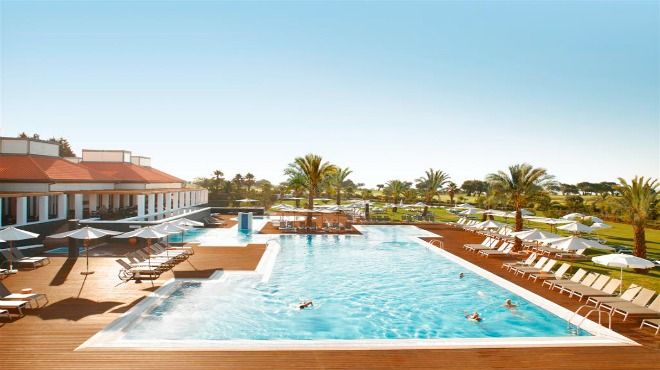 Hotel Robinson Club Quinta da Ria
Type of accommodation
Hotel accommodation
Category:
Hotel
Classification:
****
The ROBINSON Club at Quinta da Ria is in an idyllic position between two of the most famous golf courses in Portugal. It is fittingly named after one of the two courses. The other course is called Quinta de Cima. Experienced golfers will undoubtedly know both of them. There are also four clay tennis courts that blend harmoniously into the natural landscape. You can smell the aroma of the cork and pine trees. You can go for bike rides along the beautiful beaches and afterwards perhaps enjoy a session at the modern WellFit® Spa. More about this over the next few pages or during your next holiday. Time for your feelings.
Contacts
Address:
Quinta da Ria - 8900-057 Vila Nova de Cacela
Internet Access
Air conditioning
Restaurant
Bar
Shops
Television room
Gymnasium
Tennis courts
Sauna
SPA
Swimming-pool
Indoor swimming-pool
Reserved area for smokers
Number of beds
: 570
Number of rooms
: 226
Number of suites
: 59
Internet access in room
Air conditioning in room
Steel safe in room
Mini-bar in room
Hair dryer in room
Heating in room
Telephone in room
Television in room
Breakfast timetable
: 07:30AM - 11:00AM
Next to two golf courses Quinta da Ria and Quinta de Cima
Registration No.
: 764