INATEL Linhares da Beira Hotel Rural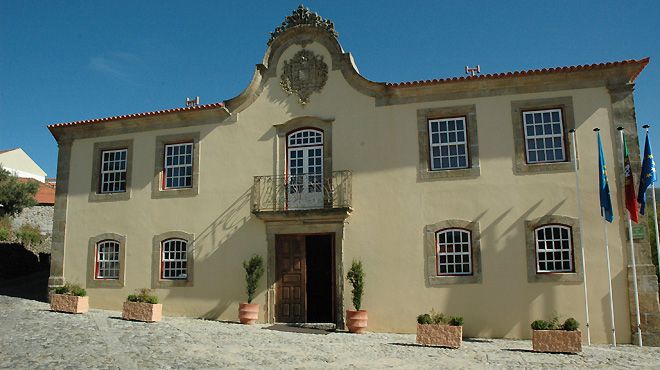 INATEL Linhares da Beira Hotel Rural
Type of accommodation
Tourism in the Country
Category:
Rural Hotels
Classification:
***
INATEL Linhares da Beira is in an old manor house, that both has the grace of the old country houses of the region as well all the comforts of today's homes, and it is a cosy place complete with decorative linens. There is an architecturally interesting keep, from which you can enjoy a panoramic view of the region, where the granite predominates. Outside, take a dip in the pool, or enjoy the tennis court. This unit has 26 rooms, meeting room, bar, swimming pool, tennis court and free wi-fi.

Contacts
Address:
Largo da Misericórdia
6360-080 Linhares da Beira
Telephone:
+351 271 776 081
Number of beds
: 52
Number of suites
: 3
Number of rooms
: 23
Rooms in the main house
: 26
Double rooms with toilet
: 26
Bar
Reserved area for non-smokers
Internet Access
Central air conditioning
Laundry service
Television room
Tennis courts
Swimming-pool
Garden
Internet access in room
Air conditioning in room
Heating in room
Steel safe in room
Hair dryer in room
Mini-bar in room
Television in room
Telephone in room
Breakfast timetable
: Sunday to thursday from 8 am to 10.30 am, Friday and Saturday from 08.00 am to 11.00 am.
Room service timetable
: 24h
Buses
Train stations
Outdoor parking
Guiding price
: $$$ (60€ - 90€)
Credit cards accepted

Online reservations. "Nature tourism" recognized by ICNF. "Excelent" certification in the food safety management system issued by Controlvet.
Registration No.
: 5518
---