Museu Calouste Gulbenkian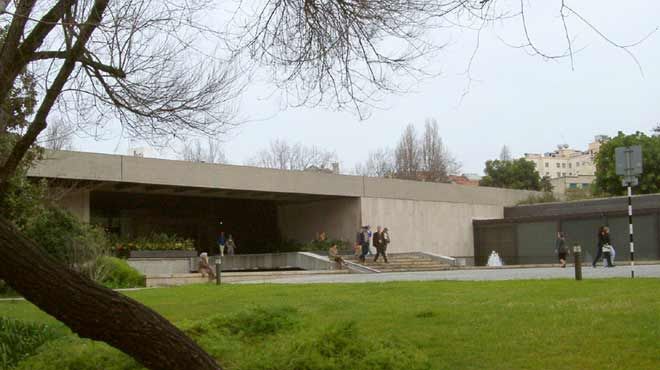 Museu Calouste Gulbenkian
Inaugurated in 1969, the museum houses the remarkable private collection of Calouste Gulbenkian. The building was constructed in keeping with the most modern concepts of museum architecture, designed in such a way as to remain in close harmony with the surrounding park. The space housing the permanent exhibition was recently renovated, following a project designed by the architect Paul Vandebotermet.

The building and gardens were designed as a whole, enabling the general public to circulate freely without demarcated spaces. The project by the architects, Ruy Jervis Athouguia, Alberto Pessoa, Pedro Cid, Gonçalo Ribeiro Teles and António Barreto received the Valmor Prize in 1975 - the first time in which the award included not only the building itself but also the space of the gardens, that have great landscape value.

The visit to the museum includes sections on Egyptian Art, Graeco-Roman Art, Islamic Art, European Painting and the remarkable collection of pieces of jewellery designed by René Lalique.

The painting collection includes works from the Flemish, Dutch, French, English and Italian schools from the 16th to the 19th century, with some of the highlights being works by Rogier van der Weyden, Domenico Ghirlandaio, Frans Hals, Rembrandt van Rijn, Peter Paul Rubens, Jean-Honoré Fragonard, Hubert Robert, Édouard Manet and Edgar Degas, amongst many others.

Equally noteworthy are the sections on sculpture (especially from the 18th and 19th centuries), Renaissance tapestry (Italian and Flemish) and French furniture (Louis XV and Louis XVI periods).

The permanent exhibition space was recently renovated, in a project by the architect, Paul Vandebotermet. Newly reorganised and simplified, the museum is now less cluttered, opening up broader perspectives that allow for another interpretation of the pieces. The graphic information has been redesigned and computer points have been introduced for consultation by the public, with data relating to the works on permanent display, the collector, the collection, the museum building, its services and activities.
Contacts
Address:
Av.de Berna, 45 A
1067-001 Lisboa
Telephone:
+351 21 782 30 00
Guided Tours
Cafeteria
Shops
---
---