Playing Golf, between the River Sado and River Tagus
Lying between the Sado Estuary and the beautiful Serra da Arrábida, Troia Golf is an 18-hole course which stretches along the beach, with magnificent views over the sea.

It is one of the powerful arguments that invite golfers from around the world to visit this region, full of traditions and boasting another three golf courses, one with 18 holes, Santo Estevão Golf, and two with 27, these being Ribagolfe I and Ribagolfe II.

A great excuse for visiting this region, appreciating its heritage and enjoying the wonderful scenery of the Sado Estuary Nature Reserve (Reserva Natural do Estuário do Tejo). With a cuisine very much its own, simple dishes and irresistible aromas that accompany the excellent wines produced here, a unique landscape of broad plains under an immense sky, and a rich heritage, with particular emphasis on the historic city of Évora, there's no shortage of things to do before or after a nice round of golf.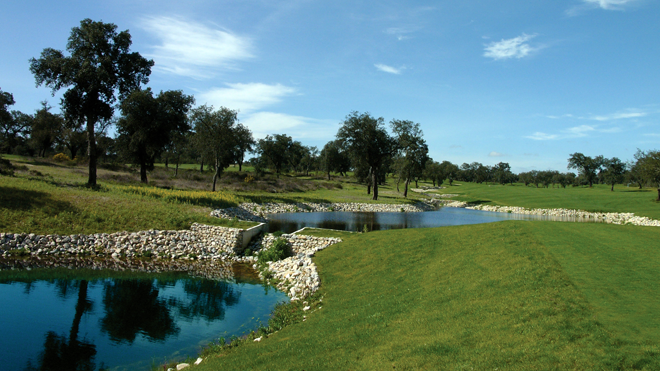 Photo: Ribagolfe II

And beach lovers must try taking a dip on one of the many beaches along the Alentejo coast, which many people regard as the most beautiful, and unexplored, coastline in Europe.
---