Portugal dos Pequenitos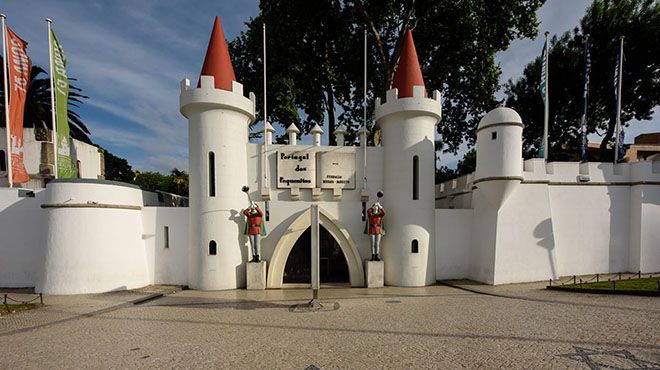 Portugal dos Pequenitos
Portugal dos Pequenitos (Portugal for the Little Ones), which is considered to have been the first theme park in the country, is a pedagogical playground, where the whole family can spend a pleasant and enjoyable day learning more about the nation´s history. For the children, this is an excellent opportunity to amuse themselves entering and leaving houses and monuments built to their own size.

Here we can find only miniature reproductions of the Portuguese architectural heritage, displayed in the form of traditional houses and replicas of National Monuments from the North to the South of the country, such as the Mosteiro dos Jerónimos in Lisbon, the Convento de Cristo in Tomar, the Torre de Belém in Lisbon and Coimbra University. There is also a group of buildings designed to illustrate the ethnography and monuments of the Portuguese-speaking African Countries, Macau, India and Timor, reminding us of the Portuguese ex-colonies and providing us with the context of the project, by situating it in the historical period in which it was built. The park also contains a children´s playground and Costume, Naval and Furniture Museums, also in miniature.

The project was devised in 1940 by the doctor Bissaya Barreto (1886-1974) and built by the modernist architect Cassiano Branco (1879-1970). Bissaya Barreto was a teacher at the Faculty of Medicine of Coimbra University and was famous for having carried out a vast amount of social work in the central region of Portugal, providing much help to those in need. He created the Bissaya Barreto Foundation, which was responsible for a series of cultural activities and social work. The building of Portugal dos Pequenitos was an integral part of this project.

Contacts
Address:
Largo do Rossio - Santa Clara
3040-001 Coimbra
Telephone:
+351 239 801 170
1 March / 31 May: 10am-7pm 1 June / 30 September: 9am-8pm 1 October / 28 February: 10am-5pm
Disabled access
Accessible route to the entrance:
Accessible entrance:
Accessible circulation inside:
Accessible areas/services:
---