Museu Nacional de Arte Contemporânea - Museu do Chiado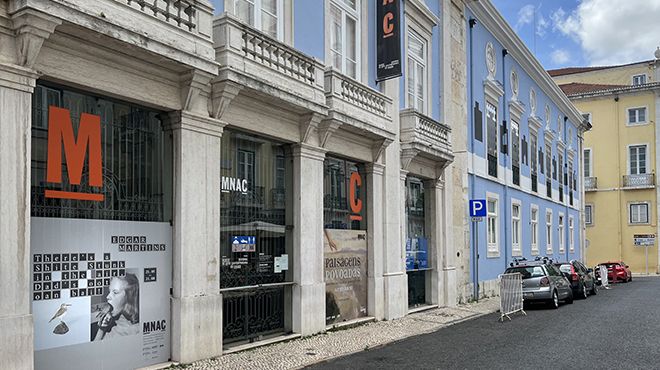 Museu Nacional de Arte Contemporânea - Museu do Chiado
Located in one of Lisbon's most historic neighbourhoods, the Chiado, the National Museum of Contemporary Art - Museu do Chiado was founded on May 26, 1911.

It has a diversified artistic program that covers the different artistic and disciplinary areas, from 1850 to the present, with exhibitions of painting, sculpture, photography, drawing, engraving , installation, video and media art.
Contacts
Address:
Rua Serpa Pinto, 4 | Rua Capelo, 13
1200-444 Lisboa
Telephone:
+351 213 432 148
Tuesday to Saturday: 10 am to 1 pm and from 2 pm to 6 pm;
Sundays and holidays: 10 am to 2 pm and from 3 pm to 6 pm;
Mondays: Closed.
Disabled access
Accessible route to the entrance:
Accessible entrance:
Reception area suitable for people with special needs
Accessible circulation inside:
Accessible areas/services:
Accessible information:
Information panels
Key
Interative and audiovisual presentations
Care skills:
Visual impairment
Hearing impairment
Motor disability
Mental disability
Support products/services available:
Visual impairment
Hearing impairment
Motor disability
Mental disability
---