EDP Lisbon Marathon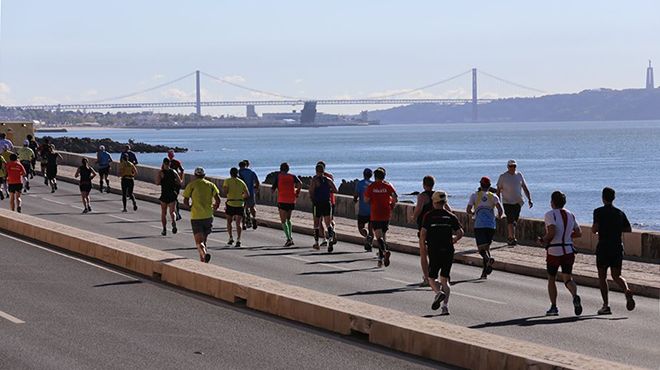 EDP Lisbon Marathon
The Lisbon Marathon will take place in October which is always competed for against a backdrop of panoramic views by the river or seaside.

The 42 kms distance Marathon sets off from Cascais and follows the Coastal Road (Estrada Marginal), firstly by the sea and then along the river until the finish line at Lisbon's Parque das Nações.

The event also includes two shorter distance races which are within the reach of all those taking part. The Half Marathon sets off from the Vasco da Gama Bridge and charts a 21kms course that also finishes up at the Parque das Nações. It provides the opportunity to cross one of the longest bridges in Europe on foot on the one day when cars have to give precedence to people.

At the same time there is the Mini Marathon which is about 8kms and corresponds to the last stretch of the two races. Very popular with the locals in general, the Mini Marathon is taken by each one in their own stride, whether running or walking, since the main objective is taking part and meeting people.
Start Date:
17 October 2021
End Date:
17 October 2021
Contacts
---