Parque de Campismo e Caravanismo de São Miguel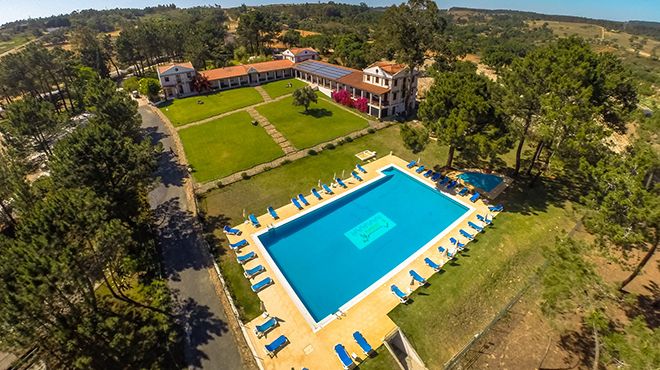 Parque de Campismo e Caravanismo de São Miguel
Type of accommodation
Camping
Category:
Private
The Camping is integrated in the landscape of 7ha of a pine wood forest. With infrastructures for tents, caravans and camper vans. Located in the Natural Park of Sudoeste Alentejano and Costa Vicentina, it´s just 5 km from Odeceixe beach and 1,5km to the village with the same name. It has pre-mounted and equipped tents, as well as caravans and bungalows with an exterior porch.

Contacts
Address:
São Miguel - EN 120
7630-592 Odemira
Telephone:
+351 926 680 611 / 282 947 145
Caravan instalations
Tents instalations
Caravan renting
Tent renting
Bungalows renting
Sand ground
Natural shadows
Bathing facilities
Hot water showers
Sinks
Washtubs
Supermarket
Laundry
Snack Bar
Restaurant
Bar
Games room
Television room
Internet Access
Swimming-pool
Garden
Tennis courts
All-purpose field
October to March, from 9 a.m. to 8 p.m. April to September, from 9 a.m. to 9 p.m.
Bike friendly
Outdoor parking
Buses
Disabled access
Sanitaries of handicapped persons
Bike Center / Pizzaria in the month of August / Yoga Classes in Summertime
Registration No.
: 3426
---