Cistermúsica - Alcobaça Music Festival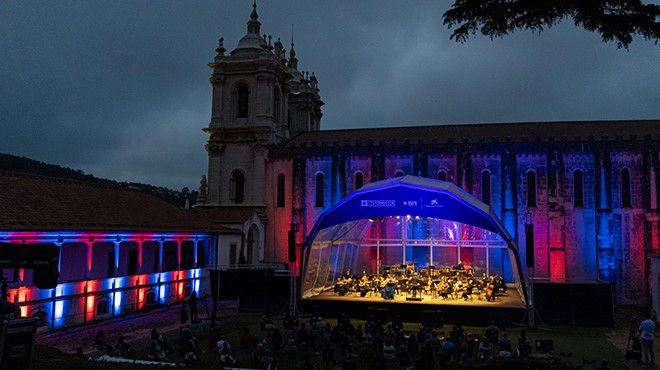 Cistermúsica - Alcobaça Music Festival
The prestigious classical music festival Cistermúsica takes place in June/July in the charming Alcobaça. The concerts will be held in the most breathtaking places of Alcobaça, such as the dazzling UNESCO World Heritage Monastery of Alcobaça. This is actually one of Europe's most renowned music festivals, recently awarded with the EFFE – Europe for Festivals, Festivals for Europe label. A classic for all !
Under the motto "A classic for everyone", for almost three decades, Cistermúsica has presented a reference programming, hosting the most renowned artists and classical music groups in some of the most emblematic places of our historical heritage. Cistermúsica aims to be, besides the Alcobaça Music Festival, the promoter of a national programming network, presenting concerts and other unforgettable artistic experiences throughout the year, thus contributing to the cultural and touristic development of the country. With the Monastery of Alcobaça as its privileged stage, a UNESCO heritage site and a masterpiece of Cistercian Gothic art, Cistermúsica has been a pioneer in promoting heritage and cultural synergies, especially the "Cistercian Route" which takes culture and heritage from north to south of the country.

Cistermúsica is also alive for the youngest who find in the section "Júnior and families" section, a diversified offer that promotes the formation of new audiences, sensitizing them to the study, fruition and appreciation of the arts. The "Other Worlds" program, which privileges the crossing of music with other artistic expressions (dance, videomapping, photography, etc.), also presents cultural proposals aimed at a wider audience, taking to the stage jazz, fado and world music shows, among other musical genres.
Start Date:
24 June 2022
End Date:
06 August 2022
Contacts
---