Casa de Docim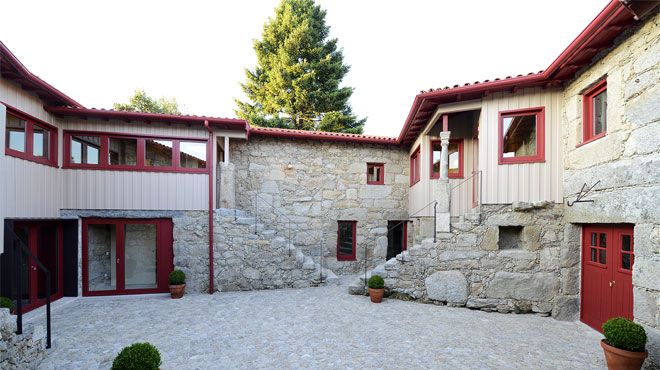 Casa de Docim
Type of accommodation
Tourism in the Country
Category:
Country Houses
It is a farm house, carefully renovated in harmony with its past and a welcoming present, cosy and of charm. It maintains the structure of the ancient building, 4 double bedrooms and an ensuite, with 2 bedrooms and a living room, a dining-room and a room for breakfast, a kitchen, a big sitting-room, a chapel and a reception, together with the outdoor spaces that include a garden, a biologic green-garden, an orchard, the paths that lead to the house, geometrical, covered by vineyards and surrounded by "codornos" ( a centenary fruit tree), a swimming pool for adults and another for children.
The Casa de Docim offers a bucolic environment in perfect harmony with nature.
Come and visit us and we can promise you will take with you a unique an unforgettable experience.

Contacts
Address:
Rua da Sangiva, Nº 2
4820-578 Quinchães, Fafe
Telephone:
+351 960 173 388
Number of beds
: 12
Number of suites
: 1
Number of rooms
: 4
Number of detached houses
: 1
Rooms in the main house
: 5
Double rooms with toilet
: 5
Pets allowed
Internet Access
Central air conditioning
Central heating
Laundry service
Television room
Swimming-pool
Indoor swimming-pool
Garden
Internet access in room
Air conditioning in room
Heating in room
Hair dryer in room
Television in room
Bike friendly
Buses
Outdoor parking
Disabled access
Facilities for disabled
Reserved parking spaces
Accessible route to the entrance:
Accessible entrance:
Reception area suitable for people with special needs
Accessible circulation inside:
Accessible areas/services:
Bedrooms
Patio
Swimming pool
Guiding price
: $$$ (60€ - 90€)
Credit cards accepted
---