Quinta Manhãs Douro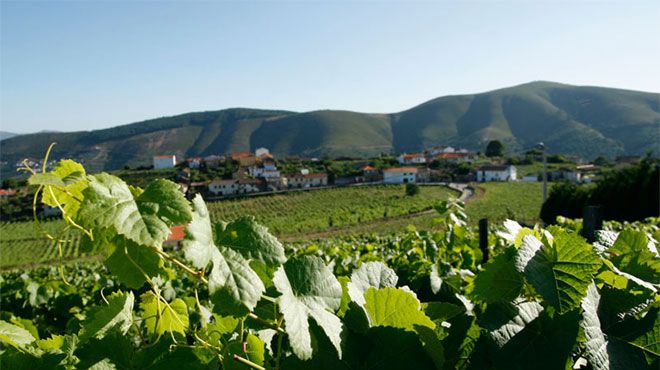 Quinta Manhãs Douro
Type of accommodation
Tourism in the Country
Category:
Country Houses
The beauty of the landscape surrounding Quinta Manhãs D' Ouro is impossible to describe. The extended horizon, the woods, the vines, the neighbouring villages, make the Quinta favourable to contemplation, quiet pace and serenity.
The Quinta delimits an area of approximately 16.500m2. This space is split between hospitality structures and the outside gardens, fruit, olive and chestnut trees, and the vines. The main house is divided in two floors. The 1st floor accommodates 6 double-rooms with private bathroom (one of which is Disabled Equipped). The ground floor area allocates a restaurant, snack bar and lounge.
Along with the gardens, in the outside area one finds a second building connected to the main house, named Mundo Rural (Rural World). In this space one finds a bedroom suite of a rather fantastic view, along with the winery, barbecue area with terrace and garden.To your comfort, the Quinta offers a swimming pool and jacuzzi expecting to make your staying more pleasant and reinvigorating.
Contacts
Address:
Rua do Valado,
5060-261 Provesende
Telephone:
+351 254 731 041; +351 259 092 954
Number of beds
: 13
Number of suites
: 1
Number of rooms
: 6
Rooms in the main house
: 6
Rooms in the adjacent building
: 1
Double rooms with toilet
: 7
Restaurant
Bar
Reserved area for non-smokers
Internet Access
Central air conditioning
Central heating
Laundry service
Television room
Swimming-pool
Garden
Internet access in room
Air conditioning in room
Heating in room
Hair dryer in room
Television in room
Breakfast timetable
: 8.00am - 10.30am
Room service timetable
: 8.00am - 10.30am
Transfer service
Outdoor parking
Disabled access
Facilities for disabled
Reserved parking spaces
Accessible route to the entrance:
Accessible entrance:
Reception area suitable for people with special needs
Accessible circulation inside:
Accessible areas/services:
Bedrooms
Restaurant
Bar/Café
Patio
Swimming pool
Care skills:
Visual impairment
Hearing impairment
Motor disability
Mental disability
Support products/services available:
Visual impairment
Hearing impairment
Motor disability
Mental disability
Guiding price
: $$$ (60€ - 90€)
Credit cards accepted
---