Monte da Várzea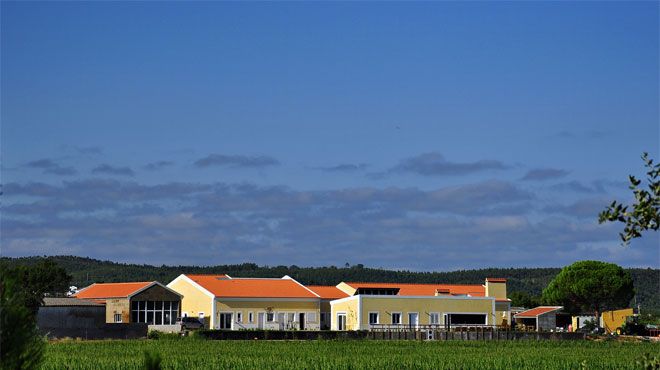 Monte da Várzea
Type of accommodation
Tourism in the Country
Category:
Country Houses
A space where is what more hunger: the time to enjoy pleasure.

Among corns and rails comes the Lowland Monte perfectly integrated into the countryside and easily accessible from anywhere in the country by national highways. Located a few 38km from the Geodesic Center of Portugal, lies about 1h30 from Lisbon, Oporto 1h45, 1h00 of Coimbra, 50 minutes of Fatima and 1h15 of the sea.

The vast terrain along the Tagus provides a variety of activities to make the most of your stay and keep in touch with nature.

In Lowland Hill find activities for all tastes and ages. A relaxing walk through the countryside, down the river by canoe, ride a horse or even venture into one of the many mountain biking trails.

Contacts
Address:
Casa Branca
2205-134 Alvega
Telephone:
+351 241 822 284
Number of beds
: 34
Number of rooms
: 12
Double rooms with toilet
: 12
Restaurant
Bar
Smoke free
Reserved area for non-smokers
Pets allowed
Internet Access
Central air conditioning
Central heating
Laundry service
Games room
Television room
Jacuzzi
SPA
Swimming-pool
Garden
Internet access in room
Air conditioning in room
Heating in room
Steel safe in room
Hair dryer in room
Mini-bar in room
Television in room
Telephone in room
Bike friendly
Transfer service
Outdoor parking
Disabled access
Facilities for disabled
Reserved parking spaces
Accessible route to the entrance:
Accessible entrance:
Reception area suitable for people with special needs
Accessible circulation inside:
Accessible areas/services:
Bedrooms
Meeting rooms
Restaurant
Bar/Café
Patio
Swimming pool
Spa
Care skills:
Support products/services available:
Guiding price
: $$$ (60€ - 90€)
"All inclusive" rates
Credit cards accepted
Travellers Cheques accepted
---