Seaview - Nautical Events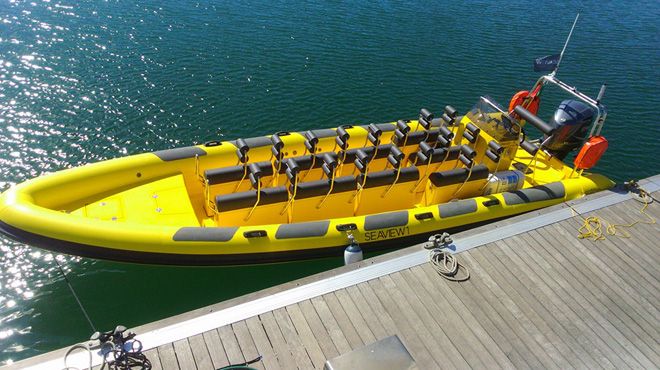 Seaview - Nautical Events
Seaview is a nautical events company based in Portugal, with a wide range of vessels in its portfolio in order to meet all the specific needs of each event, in the most diverse areas. We have tours along the coast between Lisbon and Cascais, transfers, regattas, sailing cruises, catamarans charters and adventure activities in order to use all available resources in the Lisbon area. We also have vessels prepared for corporate events (board meetings, charm actions, cocktails, and dinners, among others). Sesimbra, Troia, Porto and Algarve are also other regions where we operate. Our offer is set, but we are quite dynamic and flexible, being a huge asset to all of our customers with customized orders.

Contacts
Address:
Pateo Alfacinha
Rua do Guarda Jóias, 44
1300-294 Lisboa
Telephone:
+351 918 158 832 / 962 444 919
Boats for hire
Canoeing
Waterski
Kitesurfing
Diving
Paddle surf
Boat Trips
Fishing
Surfing
Sailing
Wakeboard
Registration No.
: 229/2016
---