Garça Real Hotel & Spa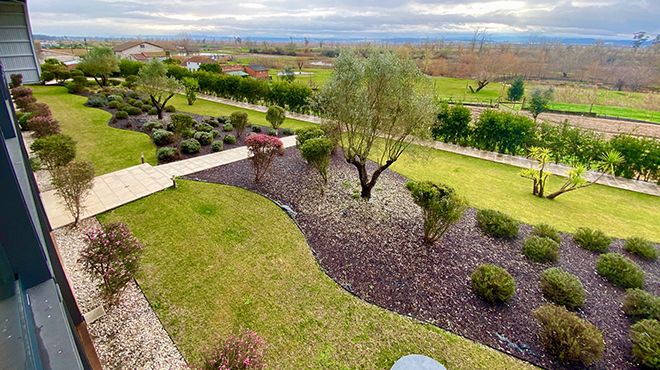 Garça Real Hotel & Spa
Type of accommodation
Hotel accommodation
Category:
Hotel
Classification:
****
Garça Real Hotel & Spa 4 * superior, is a paradise in the middle of nature. The hotel has modern facilities, 36 rooms, outdoor pool, spa, gym, restaurant, bar and space for private events. Everything is arranged and designed to make your stay exceptional!
Why Garça Real? Because our resident guests of the area are the herons, a privilege that nature offers us.

Located in the municipality of Montemor-o-Velho in the area of Meãs do Campo, our hotel is located just twenty-five minutes from Coimbra, two hours from Lisbon airport and one hour from Porto airport.

Garça Real Hotel & Spa is part of the Singular´s Hotels and Restaurants family, which guarantees quality in each of the services offered and a close and personalized service.
Contacts
Address:
Rua Principal da Coutada , nº 415
3140-166 Meãs do Campo
Telephone:
+351 239 495 150
Gay friendly
Internet Access
Air conditioning
Restaurant
Bar
Laundry service
Games room
Television room
Gymnasium
Jacuzzi
Sauna
SPA
Sun beds
Swimming-pool
Garden
Baby Sitting
Pets allowed
Number of beds
: 72
Number of rooms
: 36
Target price
: $$$ (60€ - 90€)
Internet access in room
Air conditioning in room
Steel safe in room
Hair dryer in room
Heating in room
Telephone in room
Television in room
Breakfast timetable
: 07:30 a.m.- 10:30 a.m,
Room service timetable
: 07:30 a.m.-2:30 p.m./ 7:30 p.m.-10:30 p.m.
Bike friendly
Transfer service
Buses
Outdoor parking
Covered garage
Disabled access
Reserved parking spaces
Accessible route to the entrance:
Accessible entrance:
Reception area suitable for people with special needs
Accessible circulation inside:
Care skills:
Motor disability
Mental disability
Support products/services available:
---