Casa do Varandão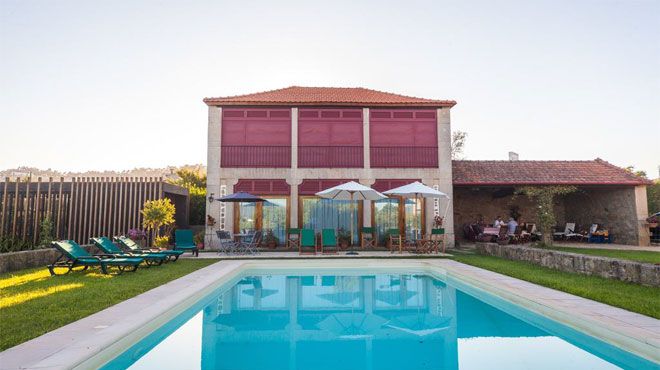 Casa do Varandão
Type of accommodation
Local accommodation
Category:
Villas
Casa do Varandão was an ancient and imposing stone granary. Today, the spaces used to store and thresh the ears of corn, have become a beautiful space for lodging. The threshing floor, where the corn kernels dried, gave way to a pleasant pool surrounded by orange trees. With 2 bedrooms and capacity for 4 guests. Located 5 minutes from the historical center of Barcelos, in Vila Frescainha (S. Pedro).

Contacts
Address:
Avenida de Paço Velho, N.º 440
4750-874 Vila Frescainha S. Pedro
Telephone:
+351 965 531 086
Internet Access
Central heating
Central air conditioning
Kitchen
Gay friendly
Number of beds
: 4
Number of rooms
: 1
Breakfast
Swimming-pool
Indoor swimming-pool
Terrace
Internet access in room
Air conditioning in room
Heating in room
Television in room
Guiding price
: $$$ (60€ - 90€)
"All inclusive" rates
Registration No.
: 29580/AL
---