Casas da Encosta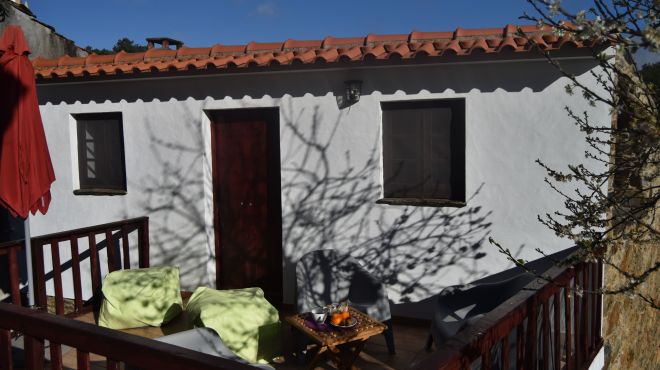 Casas da Encosta
Type of accommodation
Local accommodation
Category:
Villas
Three schist houses being restored at the village of Cunqueiros, in the municipality of Proença-a-Nova, form the Casas da Encosta project, where it's possible to relive the life, history and culture of the region's people, I the comfort of a typically Beirã village. According to the owner, Nuno Caldeira, hosues are being restored following the local construction design where schist, clay and wood are privileged. One of them, Casa da Lagariça, has already opened doors in 2014 and can host up to six people, showing a unique regional tool, small press, in the living room. Those who come by can enjoy the region through pedestrian walks, get to know its river beaches and viewpoints, explore the Schist Villages and, of course, try the rich and varied gastronomy of traditional dishes such as Cabrito Estonado, Maranho and Bucho.

Contacts
Address:
Aldeia Cunqueiros, Sobreira Formosa
6150-714 Proença-a-Nova
Telephone:
+351 93 890 78 40
Central heating
Bar
Kitchen
Gay friendly
Number of beds
: 4
Number of rooms
: 2
Smoke free
Terrace
Heating in room
Television in room
Check-in 16:00
Check-out 12:00
Bike friendly
Outdoor parking
Train stations
Accessible route to the entrance:
Accessible entrance:
Accessible circulation inside:
Accessible areas/services:
Bedrooms
Meeting rooms
Bar
Patio
Guiding price
: $$$ (60€ - 90€)
"All inclusive" rates
Registration No.
: 8156/AL
---