Aroundfreedom Unipessoal Lda.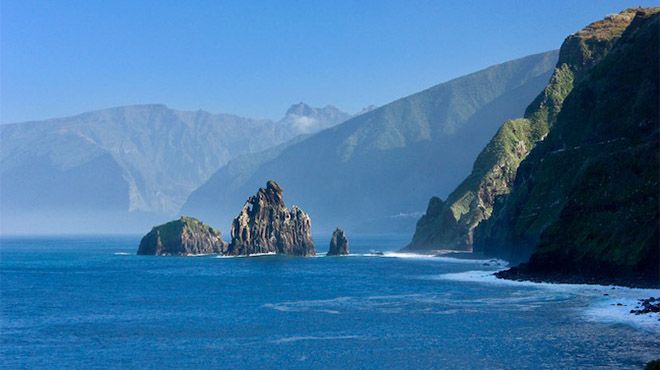 Aroundfreedom Unipessoal Lda.
AroundFreedom is a concept which we want to transmit to our guests; the background being the paradisiacal island of Madeira:Aroundfreedom is a company specialized in sea and mountain activities.

The green/blue concept is present in all our activities. Our aim is to ensure that all moments are intensely lived by our guests, and that they feel the freedom that our activities and unique experiences are able to grant them.

Exploiting the natural resources that the Island of Madeira has to offer you, enjoying the sea with its blue greenish, pleasant mild waters, through the SUP tours on the seashore, or learning how to surf on its wonderful volcanic sand beaches on the northeastern part of the island, or into the mountains dazzled by the landscapes, breathing the pure fresh air, discovering the fresh water springs, the waterfalls cutting into the deep canyons most of the times ending in exuberant lagoons of crystalline waters with stunning blues and greens and a unique world renowned forest, the "Laurissilva of the Island of Madeira". Is there any better feeling than that to feel the freedom of when one is in contact with nature in its purest form?

We render a service of quality with a professional team allowing us to ensure that all our activities are performed and enjoyed to the fullest maintaining the highest standards of security.
Contacts
Address:
Rua do Figueiral, Edf. Qtª Village Garajau Bloco A 1 F
9125-063 Caniço / Madeira
Telephone:
+351 961 874 993
Jet ski hire
Mountain Climbing
Nature watching
Observation of geology
Paddle surf
Walking
Surfing
Trekking
Clean&Safe – This establishment is compliant with hygiene and cleaning requirements for the prevention and control of Covid-19 as recommended by the DGS - Directorate-General for Health. More information at www.visitportugal.com. (link para https://www.visitportugal.com/en/node/422183)
Registration No.
: 1061/2017