NaTour Way - Jeep & Walking Tours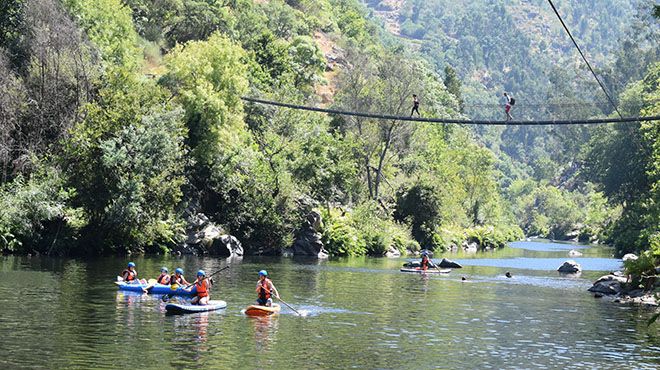 NaTour Way - Jeep & Walking Tours
"Natour Way is a touristic animation company and simultaneously an operator-Sea Resort, recognized by Turismo de Portugal: RNAAT 435/2020 .
Born and based in the parish of Canelas, municipality of Arouca, one of the bastions of the territory of Arouca Geopark , it intends to assert itself as a reference company, marked by rigor, professionalism and security. It operates with great prominence in the areas of Passadiços do Paiva and Suspension Bridge 516 Arouca, Rios Paiva and Douro , as well as throughout the recognized Territory of the Magic Mountains.

It provides services in the areas of Jeep Tours , Guided Tours and Adventure Activities , in which it has an offer of pre-defined packages, however always leaving space for personalization and, of course, to surprise you with small treats, great corners, landscapes to discover and unforgettable and unrepeatable sensory experiences that will surely mark you.

Contacts
Address:
Lugar de Além do Ribeiro
4540-251 Canelas, Arouca
Telephone:
+351 913 158 062
Bike hire
Cycling
Canoeing
Canyoning
Potholing
Kayak
Mountain Climbing
Birdwatching
Whale watching
Nature watching
Observation of geology
Orienteering
Paddle surf
Walking
Rafting
Abseiling and Aerial slides
Off-roading
Activities accessible to people with disabilities
Support products/services available:
Motor disability
Mental disability
Care skills:
Motor disability
Mental disability
Registration No.
: 435/2020
---