Quinta da Florência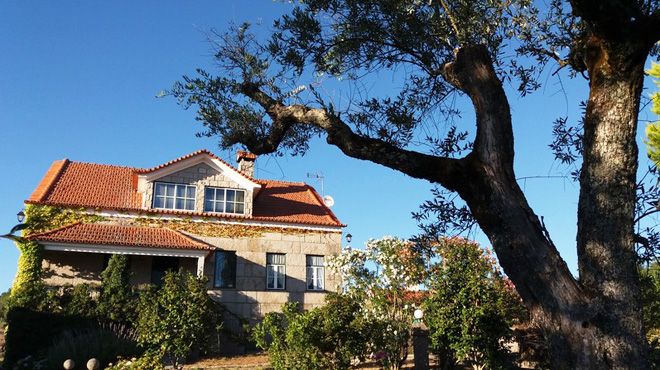 Quinta da Florência
Type of accommodation
Local accommodation
Category:
Villas
Quinta da Florência is situated in the foothills of Serra da Estrela, in a Ecological Reserve of Beira, between mountains, Dolmens and pine forests, in a beautiful and healthy return to the past. The waters, the microclimate, the biodiversity of fauna and flora in this region and its magic landscapes in the colours of sunset make this place a unique legacy where nature makes art and we preserve.

The main building of Quinta da Florência has 400 years and whispers stories of which was witness and served as a stage. Its renovated rooms, with original stone walls with wooden ceilings and shutters, are complementary for recomfortable nights, fresh in the summer and warm in the winter.

Contacts
Address:
Quinta da Florência - Aldeia Formosa
3405-392 Seixo da Beira
Telephone:
+351 238 644 998
Internet Access
Bar
Kitchen
Gay friendly
Number of beds
: 7
Number of rooms
: 4
Breakfast
Swimming-pool
Smoke free
Internet access in room
Air conditioning in room
Heating in room
Television in room
Bike friendly
Outdoor parking
Buses
Train stations
Accessible route to the entrance:
Accessible entrance:
Accessible circulation inside:
Support products/services available:
Guiding price
: $$$ (60€ - 90€)
Registration No.
: 10364/AL
---